HEATSCOPE

®

ROOMS
PULSE - the infrared heater
infrared heater for indoors | pleasant and comfortable feel-good heat | various sizes and power levels
HEATSCOPE® PULSE creates a completely new way to heat specific zones, rooms or even entire buildings indoors. The infrared heating panel generates a pleasant and cosy infrared heat, just like a tiled stove. It is made of high-quality materials, has the Energy-Management-System (EMS) and can be used flexibly.
The integrated consumption-optimising Energy-Management-System (EMS) ensures efficient, energy-saving and cost-saving heating. The surface temperature of the infrared heater thus remains consistently high, while hardly any heat is emitted at the back.
To make the HEATSCOPE® PULSE infrared heater as easy to use as possible, it can be equipped with a pre-installed thermostat control (Delta Dore). As soon as the panel is connected to the power and a target temperature has been defined, it is immediately ready for use. Alternatively, the infrared heater can also be connected to any smart home system.
As per EU regulation 2015/1188 Ecodesign Directive 2009/125/EG the operation of HEATSCOPE infrared heaters during the use in closed rooms obligatory has to be effected through a certified thermostat control system (e.g. "DeltaDore" or "Salus").
HEATSCOPE

®

PULSE FOR ALL INDOOR AREAS
Energy-saving, aesthetic and fast heating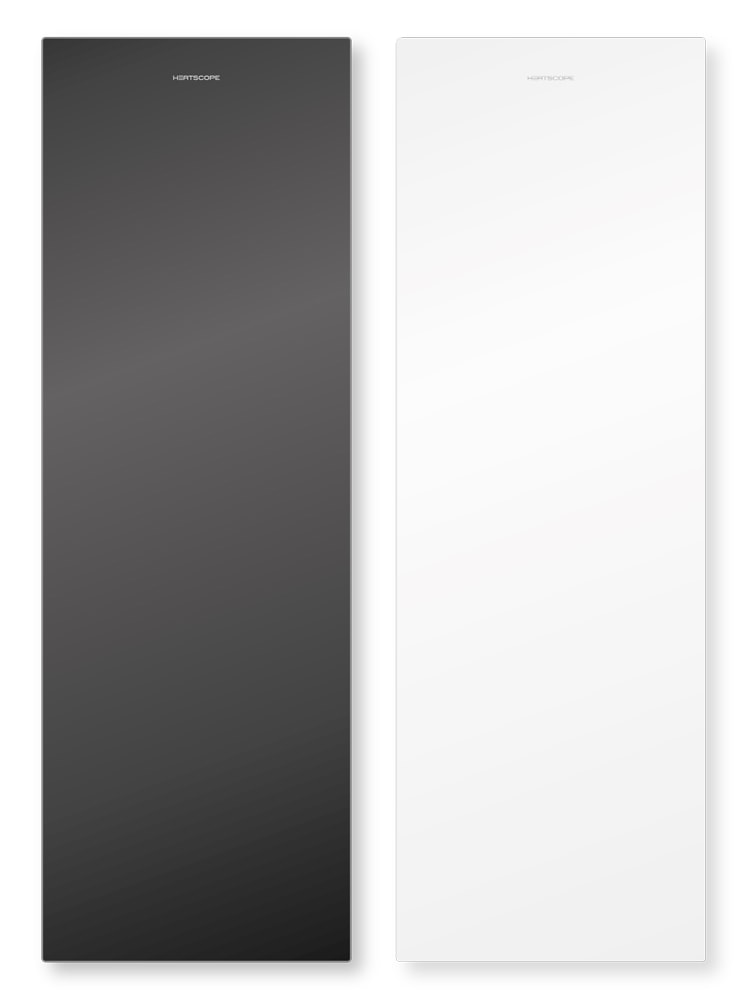 Radiant heat and low convection are the key to a fast heating experience. The HEATSCOPE® PULSE infrared heater is ideally suited as a building heater, individual room heater, for heating support or as an area heater within a room and can help save energy. In living rooms and offices, for example, they can be used selectively as demand-controlled supplementary heating or as part of a complete heating solution. 
The HEATSCOPE® PULSE infrared heater is available in various colours, sizes and matching output levels. Depending on the room concept, ceiling or wall mounting or flush integration is possible. In the standardised and square version, the heating panel fits perfectly into a grid ceiling and ensures even heat distribution in the room.
The front of the heating panel is made of low-iron oxide toughened safety glass with a special coating and high radiation value. All versions are available with a temperature-resistant ceramic screen print in white matt or black matt. With its purist look and high-quality materials, the infrared heater is also a desigh element in the room.
SPECIFICATIONS:
Fast and efficient heating
Suitable for all infdoor areas
Innovative Energy-Management-System (EMS)
Smart control
Swiss made: 10 years warranty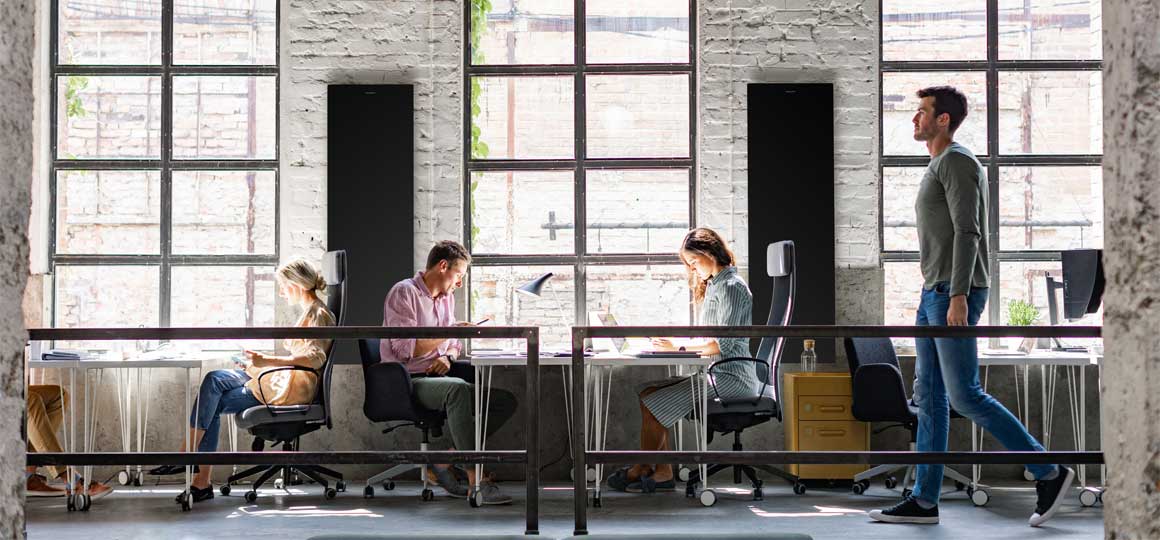 Model variants and technical features: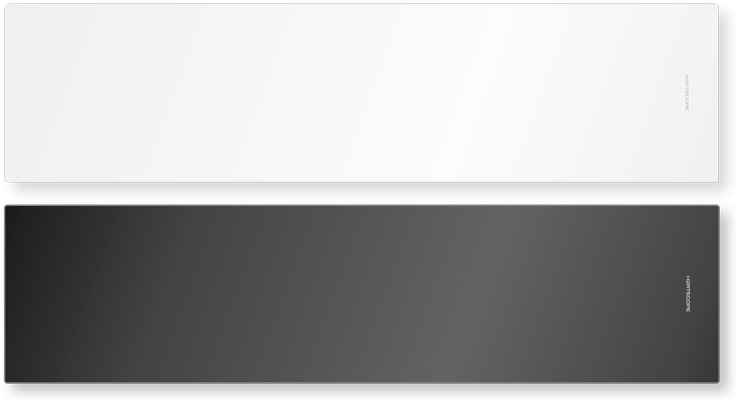 Various sizes: 54x54x3 cm – 170x54x3 cm
Colour front and back: white matt or black matt
Weight: 8 – 19.3 kg
Voltage: 230 VAC, 50Hz
Various max. powers: 254 – 920 W
Max. current: 1.3 – 3.5 A
Protection class: IP 44
Max. temp. front: 85°C
Max. temp. rear: 30°C
Supplied with Evoline plug
Various sizes: 59,3×59,3×3 cm und 61,8×61,8×3 cm
Colour front and back: white matt
Weight: 7.2 – 7.8 kg
Voltage: 230 VAC, 50Hz
Various max. powers: 400 – 420 W
Max. current: 1.8 A
Protection class: IP 44
Max. temp. front: 96°C
Max. temp. rear: 36°C