HEATSCOPE

®

ROOMS
TUNE - the infrared towel heater
infrared towel heater for bathroom | pleasant warmth in a short time | optional Bluetooth music interface
The HEATSCOPE® TUNE infrared towel heater transforms bathrooms into an oasis of well-being. The puristic appearance blends in perfectly with the architecture. HEATSCOPE® TUNE is therefore not only convincing in terms of functionality, but also with a high-quality design.
The integrated touch control, which can be operated and programmed by touching the surface of the device, makes the HEATSCOPE® TUNE easy to handle. With the smart control, among other things, the individually adjustable temperature can be set by means of a timer and weekly timer.
The infrared towel heater HEATSCOPE® TUNE can optionally be equipped with a Bluetooth music interface. The housing serves as a sound box and plays your favourite music from your smartphone or tablet. 
The integrated and at the same time consumption-optimising Energy-Management-System (EMS) of the infrared towel heater ensures cost-saving and efficient heating. As soon as the respective heat level is reached, the energy supply is optimised via a control integrated in the panel and ensures a constant and homogeneous surface temperature.
HEATSCOPE

®

TUNE FOR THE BATHROOM
Energy-saving, aesthetic and smart towel heater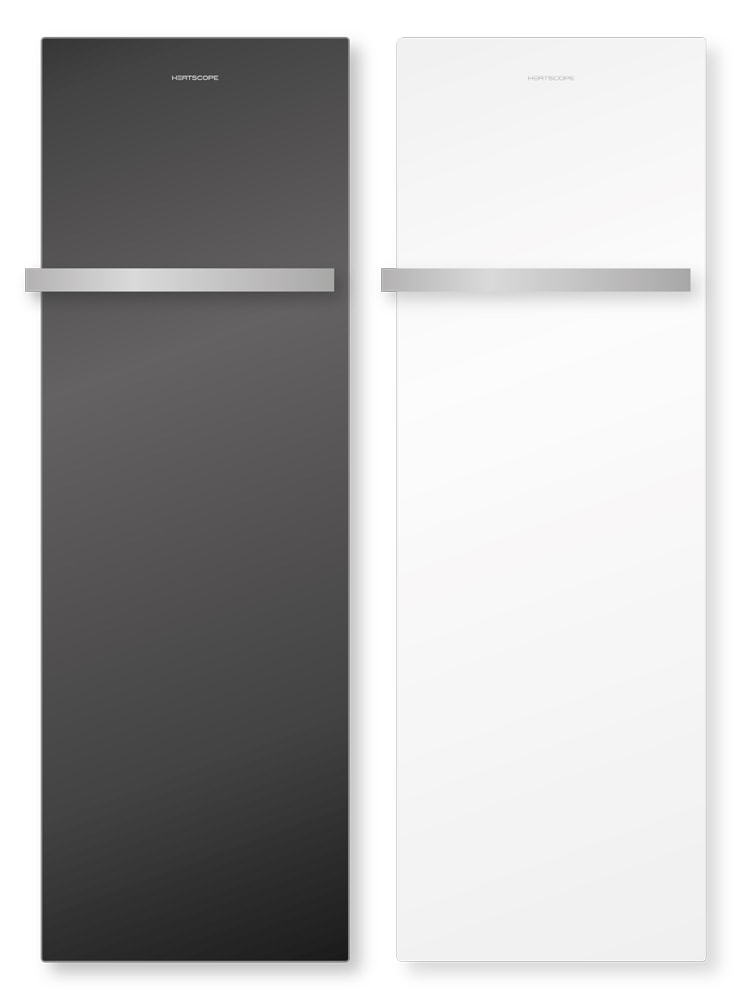 High-quality materials, smart control and fast heating characterise the infrared towel heater.
Depending on the model, the HEATSCOPE® TUNE can be used vertically or horizontally on the wall. The horizontally mounted version of the infrared towel heater can be equipped with a simple towel rail in brushed stainless steel to match the size of the panel. The vertically installed version offers – indivually selectable – the matching towel rail in three different sizes and colours: brushed stainless steel, chrom or black.
The HEATSCOPE® TUNE heating panel is available with a temperature-resistant ceramic screen print in matt white or matt black. The models have different sizes and are each available with the matching power levels. When selecting the optionally available music interface, favourite songs can be played from your smartphone or tablet via Bluetooth.
The front of the heating panel is made of a low iron oxide toughened safety glass with special coating and high radiation value, which is easy to clean. The back is powder-coated and has mineral insulation. Thanks to the low installation depth and the puristic look, the infrared towel heater fits perfectly into your bathroom as a design element.
SPECIFICATIONS:
Fast and efficient towel warmer
Suitable for bathrooms (wall mounting)
Innovative Energy-Management-System (EMS)
Smart control via touch screen on the unit
Swiss made: 10 years warranty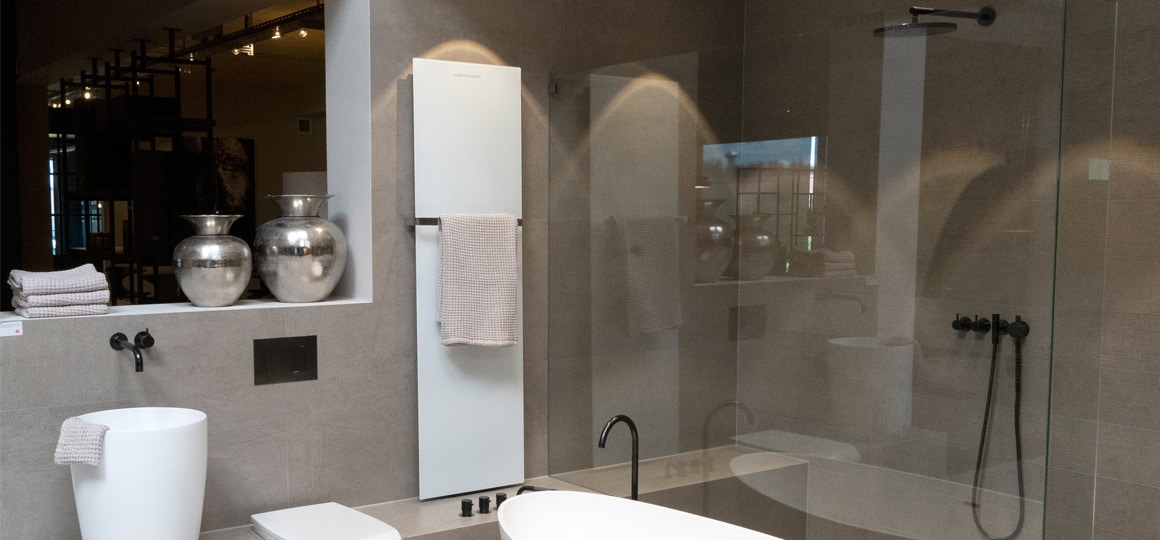 Model variants and technical features: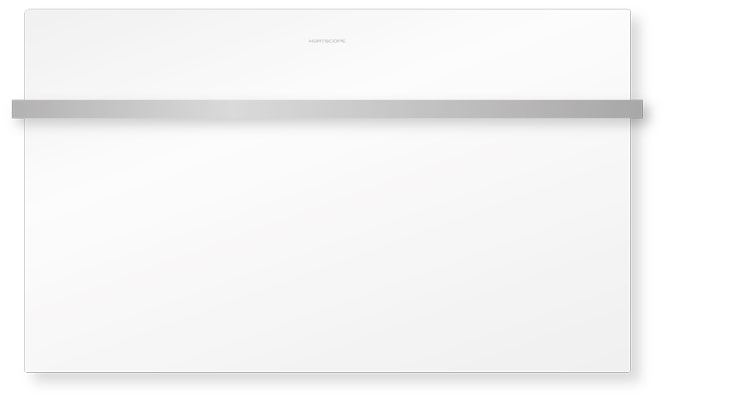 Various sizes:
Vertical 120x40x3 cm – 170x60x3 cm
Horizontal 60x100x3 cm – 60x170x3 cm
Colour front and back: white matt oder black matt
Weight: 12.3 – 24.8 kg
Voltage: 230 VAC, 50Hz
Various max. powers: 360 – 890 W
Max. current: 1.6 – 3.9 A
Protection class: IP 44
Max. temp. front: 70°C
Max. temp. back: 28°C
Supplied with Evoline plug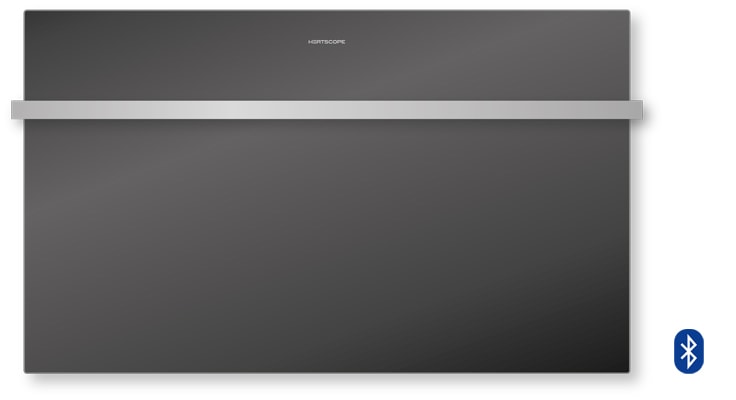 TUNE with music interface:
Various sizes:
Vertical 120x40x3 cm – 170x60x3 cm
Horizontal 60x100x3 cm – 60x170x3 cm
Colour front and back: white matt oder black matt
Weight: 12.3 – 24.8 kg
Voltage: 230 VAC, 50Hz
Various max. powers: 360 – 890 W
Max. current: 1.6 – 3.9 A
Protection class: IP 44
Max. temp. front: 70°C
Max. temp. back: 28°C
Supplied with Evoline plug
Music interface via Bluetooth included